Noonan Powering Victories Through Huge Variety of Motorsport
As Motorsport events begin to return around the world, Noonan Race Engineering has continued to be at the forefront of horsepower technology, with customers racking up wins and records across the globe.
Pro Mod drag racer Adam Flamholc has been on an absolute tear, with the MMR team taking wins at the NMCA All-Star Nationals in Atlanta as well as the ADRL Gateway Drags in St Louis. His Corvette Pro Mod is using a new Noonan 4.8 Hemi combination that Flamholc said has produced results even earlier than expected.
Melanie Salemi continued her recent run of success with a Pro Boost win at the PDRA East Coast Nationals at GALOT Motorsport Park in North Carolina. The Noonan MACH I cylinder heads delivered the horsepower when she needed it as all of the teams battled the weather.
Noonan Power has been just as effective on radial tires lately. Roger Holder's twin-turbocharged, all-Noonan 4.9" Chevy Nova took out Pro 275 at the COVID-8 race by Duck X Productions at Orlando Speedworld. Holder went close to the Pro 275 record with a 3.85 pass before defeating Ziff Hudson in the final round
GJ Jakober won the PSCA Rocky Mountain Summer Series at Bandimere Raceway in Denver, Colorado in the XDR class. Jakober has a full Noonan LS combo in his Ford Mustang and ran 4.57/173mph, on a small tire, at a mile of altitude!
 In Australia, Wade Wagstaff produced a new Australian radial tire drag racing record with a run of 3.812 seconds at 200.26mph in his Noonan 4.8 Hemi, screw-supercharged 1957 Chev Pro Mod, during the Kenda 660 Drag Radial Series Expression Session.
Not to be outdone at the same event, Kyle Hopf's twin-turbocharged Noonan 4.9 Hemi-powered Camaro, driven by Terry Seng, clocked the first 200mph pass for a steel-bodied car on radials in Australia with a 200.05mph run. 
Back in the USA, Noonan Power was working on the water and the dirt just as well as the bitumen.
South Carolina's Andy Reynolds took the Top Alcohol Hydro win at the Showdown in San Angelo drag boat event in Texas, where he ran a 4.423 at 202.92mph for the win over Rick Allen.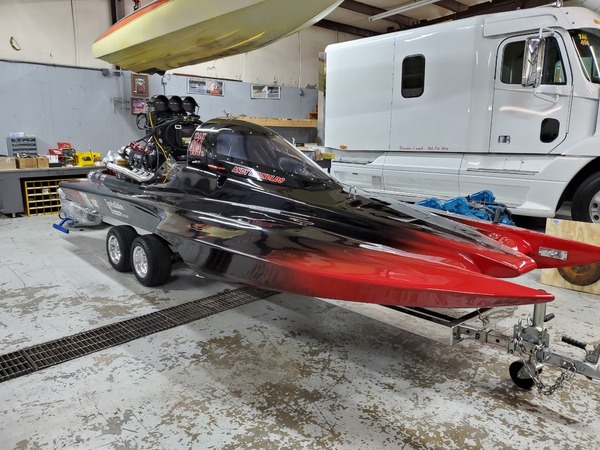 And finally Indiana's Clay Chastain put his Noonan 4.9 Hemi to the ultimate test during the National Tractor Pullers Association Nationals in Wilmington, Ohio. With a 6,200lb sled behind him, Clay's two wheel drive truck made a 321 feet pull, beating his nearest opponent by 14 feet.
About Noonan
Noonan Ultimate Race Engineering is a premier race engine building and development facilities and a world leader in billet component innovation and boasts a growing presence in the US market. Offering engine components for motor racing, including drag racing, tractor pull, drag boat racing and the diehard enthusiast wanting the competitive edge over their opponents, Noonan Ultimate Race Engineering is committed to putting racers first.